UK's rising artist TENCE continues to evolve as an artist to watch, recently dropping his latest release "Moral of The Story" on 28th April the industry spotlight is honing in on this inspiring unique and raw talent. Following on from his 2022 hit with Window Kid "Two Faced" taking in influences from pivotal artists including Central Cee, Arrdee and Aitch, TENCE has created a hard-hitting track that captures the enduring grit and energy of his music.
This engaging song proudly showcases Tence's undeniable talent as he reflects upon his journey to success, delivering a powerful message about 'staying true to who you are and remembering to look around and appreciate the life you have. "Moral of The Story" is an instantly infectious track that's a must-listen for anyone who enjoys authentic and introspective rap music delivered over tough UK edged Garage beats.
TENCE comments "The path I've chosen to go down in music is truly a special one. I've always loved making music and collaborating with people. Now to share 'Moral of the Story' marks the next stage in my musical journey."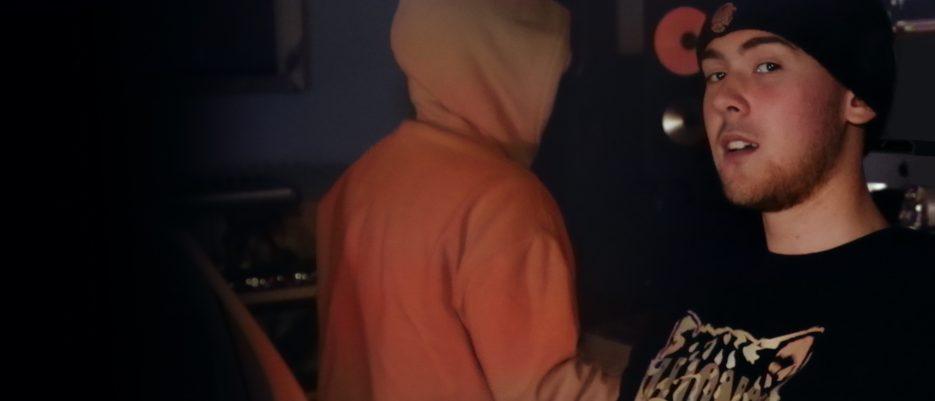 Reflecting back, TENCE grew up listening to his parents' collections of US hip-hop greats WuTang Clan, Dre and Nas. The young rapper hails from Nottingham, which remains a hotbed for new and innovative UK focussed music. While he never left the manor, his music clearly shows no signs of staying put. It has global appeal.
Armed with a laptop and Logic Pro, Tence first started making beats at 15 with lauded producer Dead Rose. After studying at Nottingham's Confetti Music College, he joined forces with Andy Zoutr, the producer for local bassline and drum 'n' bass MCs Bru-C and Window Kid. Heavily influenced by Dave and Eminem, Tence writes music that aims to capture the emotion of a moment. His debut single 'Lies' was a resilient feel good summer anthem created during lockdown. It was featured on BBC Introducing and established positions on a number of leading curated UK rap playlists.
Tence is currently working on a full album. The young rapper layers music atmospheres that match his weighty lyrical content with a laid-back delivery. Backed by Dead Rose's production, adding deeper textures and FX onto the instrumentals once the beat fits the mood, Tence drops his vocals.
The 19-year-old consistently collaborates on local music projects via the Nottingham Community Arts Network. Here he worked alongside engineer Manon Grandjean who has created alongside major players including Stormzy, Aitch and Dave. Although already involved in giving back to the community that shaped him, this hot young artist is proudly aiming to cement his place in music far beyond the East Midlands.
A true talent to watch and armed with a refreshing sonic dexterity, expect to hear a lot more from TENCE throughout  2023. "Moral of The Story" was released on 28th April. Listen and stream on Spotify here https://open.spotify.com/track/5FCnZZELrCK4aMfF72PAE5.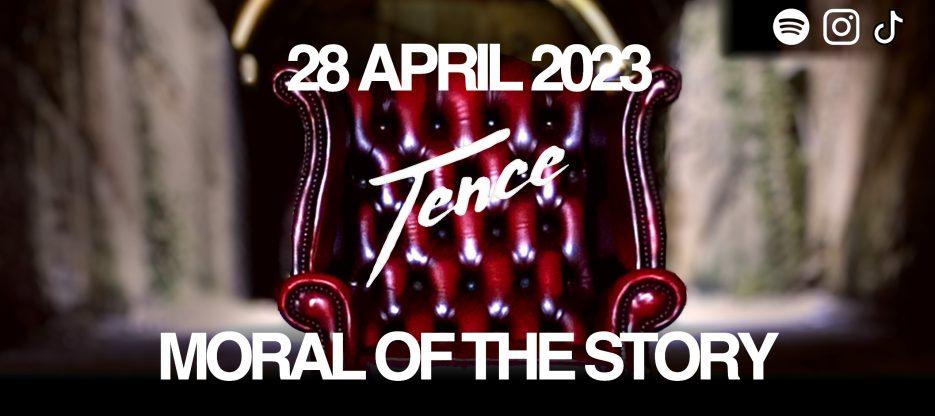 "Moral Of The Story" by TENCE | Released 28th April on Taikomochi Records
LISTEN | STREAM | DOWNLOAD https://bfan.link/moral-of-the-story
Website https://linktr.ee/officialtence 
Social Links INSTAGRAM |TIK TOK
Music Links SPOTIFY | BEATPORT
TENCE
Moral Of The Story
TAIKOMOCHI RECORDS
28TH APRIL 2023
digital