Sound of Art to Come Records, the Transylvanian-based record label, proudly presents Transglobal Underground Meets Lil Obeah – Copii and Timpul singles.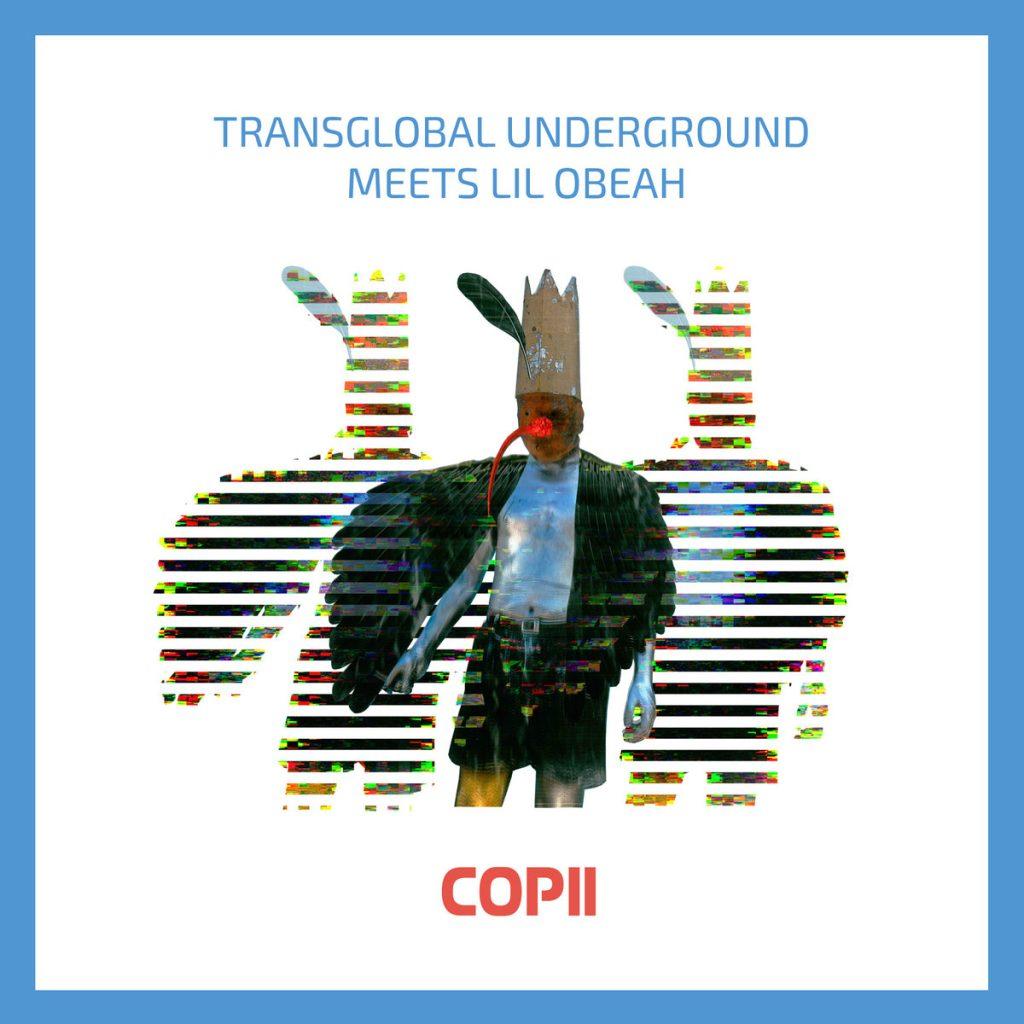 Collages by Cristiana Bucureci
https://lilobeah.bandcamp.com/album/time
https://lilobeah.bandcamp.com/album/children
With great honor, we present the Children and Time singles from the first album released by Sound of Art to Come – Lil Obeah from Transylvania, produced by Tim Whelan & Hamid Mantu aka Transglobal Underground, and mastered by Marius Costache from Studio148.
We have a very limited edition of green vinyl for music collectors. Pre-orders are now available on Diggers Factory: https://www.diggersfactory.com/vinyl/247140/lil-obeah-from-transylvania
Only 200 numbered copies will be printed this May.
#dub = #art
#Vinyl #Music #VinylCollection #VinylLover
#FundingCampaign #LimitedEdition #diggersfactory #LilObeahfromTransylvaniaLP
"Without Transglobal Underground, the songs on the Lil Obeah from Transylvania LP would have not gained a socio-political depth. Tim and Hami have given my songs and versions a DNA strain that offers context and meaning in the Eastern EU landscape. Without their knowledge of the area and inventiveness, this record would have lacked a special Balkan dark poetry spiced with amazing undead bass and explosions of cumbia, Italian and French folk plus superb plunderphonics."

Obeah
Lil Obeah works with professionals in the music business, from Bucharest-based producer Marius Costache of Studio148 to international artists like Nick Dubulah of Dub Colossus, Transglobal Underground and Dreadsquad. His remix work includes local artists like Tony Baboon, Oigăn & Ana Ularu, international sound clashers like Dubmatix, Dub Pistols, Prince Fatty and Ghetto Priest, but also fictional acts like Reefah Madniss from Berlin.
Lil Obeah's roots are a very eclectic batch of bands and artists, including his own Crowd Control, The Shape of Moombhaton and Tunesinnaourheads projects. He is inspired by the strangest Romanian sounds, ranging from weird experimental authentic local dub to traditional reggae-dub with ska and folk-rock influences, music and records released near the Black Sea from 1988 to the present.
The artist considers Dub music sound art and aims to create a forever authentic Romanian horror film soundtrack with his songs and remixes.
The notorious global fusion electronica anarchy London-based collective, Transglobal Underground, have teamed up with Transylvania's Lil Obeah of the Sound of Art to Come label. Tim Whelan and Hamid Mantu of the music collective are specialized in a fusion of western, Asian, Balkan and African music styles. Since 1991 they have been releasing a glorious selection of beats, dub, dancehall, acid house, drum 'n' bass, oriental fusion, bhangra, funk and hip-hop.
Their first four albums featured Natacha Atlas as lead singer and their debut single 'Temple Head,' championed by John Peel, is a definitive 90s anthem. In 2008 they won the BBC Radio 3 Award for World Music, after the release of their seventh album, Moonshout. Formed by Hamid Mantu, Count Dubulah and Tim Whelan in 1990, the band expanded into a collective of musical collaborators creating eclectic journeys with each album released: Dream of 100 Nations, International Times, Psychic Karaoke, Impossible Broadcasting and even collaborations with the Albanian folklore group Fanfara Tirana Meets Transglobal Underground – Kabatronics.
Their latest release, "A Gathering of Strangers" is a pan-European project recorded in London, Prague, Budapest and Sofia.
Inspired by their last album released on Mule Satellite, the Walls Have Ears LP, the two entities have formed an alliance to produce one side of the Lil Obeah from Transylvania LP and the forthcoming Lil Obeah In Dub album.
Both hailing from West London, Tim Whelan and Hamid Mantu were also previously members of British 80's band Furniture and had played with the experimental psychedelic art-punk group the Transmitters. While with Furniture, both musicians began bringing in more culturally-diverse instrumentation to the conventional rock band format. Their connection with Romania and Transylvania was forged in the Ceaucescu era, as they toured the communist country in 1988 and performed in major cities such as Cluj, Brașov, Sibiu and Bucharest.
All the collages that illustrate the Lil Obeah from Transylvania LP and the Sound of Art to Come catalog are made by the Romanian collage artist, Cristiana Bucureci. Cristiana debuted with the art of collage in 2015, through the Loud Blood Youth series, in collaboration with a local electro-fusion band. Her collages are a passport to a futuristic-decorative dimension, being made in mixed techniques, both digital and cut & paste. The artist has exhibited in Tel Aviv, Romanian Design Week, Bucharest, Timisoara, Cluj, and Iasi. Her portfolio is on instagram.com/cristiana_bucureci.
Exhibition and Official Audition of the Lil Obeah From Transylvania LP with all Cristiana Bucureci's collages @ AM. Speciality Coffee in Bucharest
https://www.facebook.com/am.specialtycoffee
https://www.facebook.com/events/957769605142550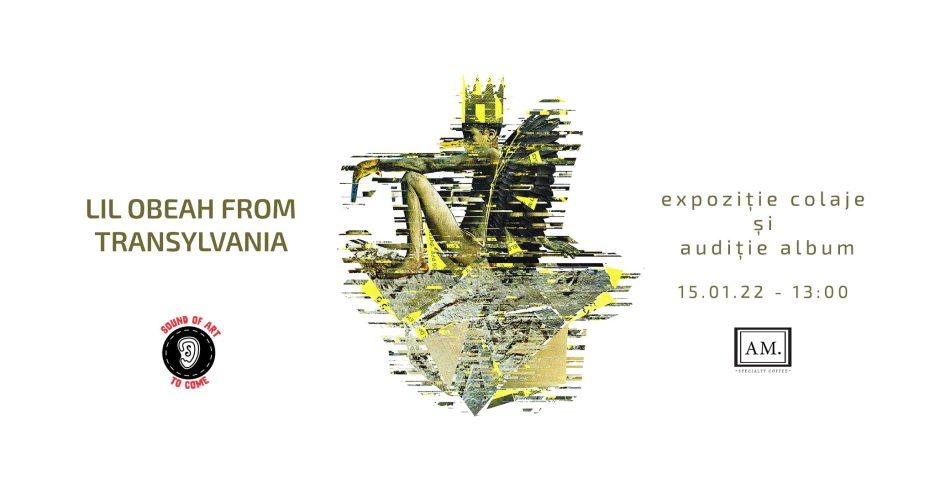 For new beginnings, Sound of Art to Come by Andrei and Cristina Bucureci, emerged from absolute passion for music and collages.
Credits
Transglobal Underground – production, mixing & mastering
Horseman – drums
Tim Whelan – keys, sounds
Hamid Mantu – percussion, sounds
Lil Obeah – vocals, samples, concepts
Cristiana Bucureci – backing vocals
Special guest Marian Șerban Feraru – țambal aka santur
Collage and Art Direction by Cristiana Bucureci
All Cristiana Bucureci vocals recorded by Marius Costache at Studio148
Special thanks to Stanciu "Punct" Daniel (Obeah vocals)
Special thanks to Nick Page Dubulah aka Dub Colossus
Originally performed by Mircea Baniciu
Mastered by Marius Costache at Studio148
All the best from Transylvania.
Lil Obeah
Children & Time
Sound of Art to Come
Dub, Balkan
12 January 2022
digital
Andrei Bucureci, Tim Whelan, Hamilton Lee, Mircea Baniciu, Valeriu Sterian
Transglobal Underground
Marius Costache
Cristiana Bucureci
Cristiana Bucureci
Sound of Art to Come
Mircea Baniciu, George Țărnea