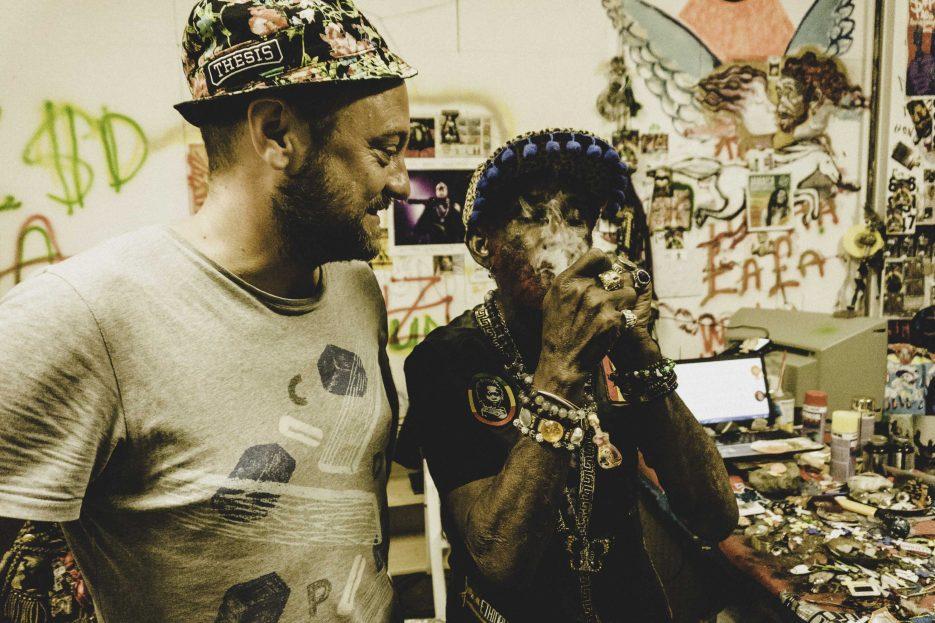 https://listen.mouthwateringrecords.com/Dubokaj_Planiemore
Spotify: https://open.spotify.com/album/6NaFmLWwar0t2KwKDBVqLz
Apple Music: https://music.apple.com/ch/album/planiemore-single/1605175339
Deezer: https://www.deezer.com/us/album/287516642
Bandcamp: https://dubokaj.bandcamp.com/track/planiemore
YouTube Music: https://www.youtube.com/watch?v=56Cb7FNmLRA
Amazon Music: https://www.amazon.de/dp/B09QFXKK3J
Tidal: https://tidal.com/browse/album/212448734
"Alpine love

Alpine dub"

Lee Scratch Perry to Dubokaj
I would like to preface this announcement by saying that I am gutted by the loss of a very special human being! If anything, Lee Scratch Perry made this world more colorful and benign. Surreal and magical! Having had the chance to spend some time with him—making music at that—was one of the most joyous things to have happened to me in my life!

As fate would have it, the mastering session for this LP was scheduled for Monday, 30th of August! The week before, I was talking to his wife about the possibility of us getting together with Lee so that I could play him the final version of the record. Hearing about his passing was a terrible blow.

I will keep the memories of this session present in my heart and my mind. Lee Scratch Perry, this record would not be possible without your kindness and grace. My music would not be what is without you. Rest in Dub, dear Upsetter!

Dubokaj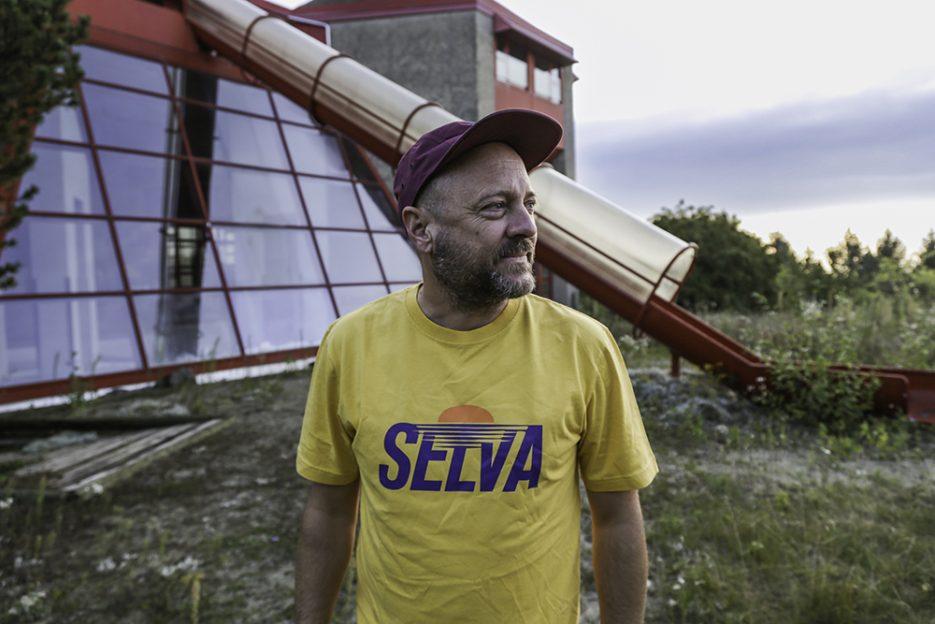 Swiss-based Mouthwatering Records in a partnership with Transylvanian-based The Sound of Art to Come platform and label proudly present Dubokaj & Lee Scratch Perry second single off the Daydreamflix album – Planiemore.
The echoes of the Swiss mountains are translated by electronic surgeon Dubokaj in a soundclash session with the late Jamaican legend the Mighty Upsetter. Daniel Jakob aka Dubokaj and Dejot, half of Filewile is an artist and producer collaborating with dub and hip-hop artists from all over the world: Fortune Shumba, Mike Ladd, Pressure Drop and Dawn Penn. Over the years, he has been steadily putting out extremely personal sounds, remixes, and visions on his own Mouthwatering Records. He also scored films such as Das Fräulein, Slumming, On The Line, Der Kameramörder.
Dubokaj has a background of some very healthy musical inspirations, both classic, like Lee Scratch Perry's Revolution Dub and Return Of The Super Ape, King Tubby Meets The Upsetter At The Grassroots of Dub, Augustus Pablo and Scientist Meets The Space Invaders to modern mutations of dub such as Rhythm & Sound, Burial, The Bug, Deadbeat, Disrupt and the more abstract contemporary artists and labels like Seekersinternational, Equiknoxx, and Bokeh Versions. After devouring a healthy dose of field recording albums like Félix Blume's Fog Horns and conceptual books like Unsound: Undead and Michael E. Veal's Dub: Soundscapes and Shattered Songs in Jamaican Reggae, in 2016, he started experimenting with his own environmental sound that he called Alpine Dub. It's a mix of synthesizer music, outdoor recordings, and natural sounds translated into electronic dub.
The Daydreamflix project is pure technological sound magic captured in the Swiss mountains, a session recorded a couple of years back at Lee Scratch Perry and Mireille Perry's house where Pipecock Jacksons Secret Laboratory was. What could have been a musical dialogue between generations of dub producers turned into a 3D Paradise Portal between Switzerland and Jamaica.
Dub as an art form and as science is also philosophy, and Dubokaj extracts the process without mimicking the Roots form. He cuts and pastes, plays around with oscillating tempos, sometimes in a single tune – juxtaposes natural environments with in-studio sounds. On occasion, he even auto-tunes L$P, creating beautifully disruptive results. You can feel, in the very fabric of these recordings, that this session was more like a tennis match with a touch of ballet rather than a soundclash where each threw their best and hardest at each other. If Lee Perry would have ever scored a contemporary dance piece, Daydreamflix could be it.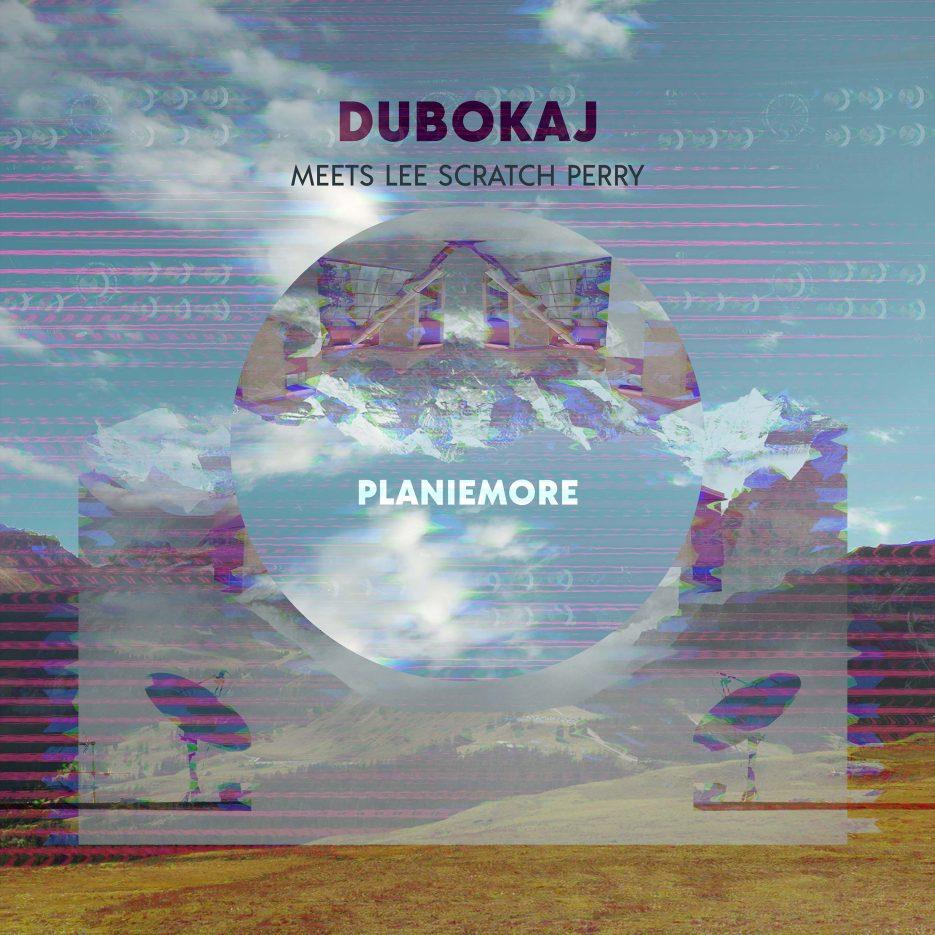 Collage by Cristiana Bucureci
Planiemore is the second Daydreamflix album single, a steady dub techno riddim sending dub splashing ripples through musical brains. Dubokaj creates the subtle sonic environment and space for Lee "$cratch" Perry's third eye and third ear to release some magically prophetic dub poetry:
"We are going to the sky

Cause I'm not shy

Wipe the tears

From your eye

We are going to the sky

With my spaceship

Trade my black gold

For golden boots"
This may sound sinister, but this sounds like a self-portrait epitaph/auto-eulogy which was actually painted five years ago.
"The session with Lee was this intense, fiery, and surreal experience. The field recordings, on the other hand, are very meditative and personal. When I record them, I always travel alone. As a result, they're infused with my memories and what I felt at the time.

Jamming with Lee Scratch Perry stayed with me for a very long time! I was so deeply affected by it that I started to hear and see the world differently. Mago, my bass player, who helped record the session, called me the day after and told me that spending time with Lee Scratch Perry felt like you had an extension added to your synapses; and that this extension added something beautiful and precious to your experience of life. It's as if just by being around the man an update was installed, like a plugin that makes you feel more positive about everything."

Dubokaj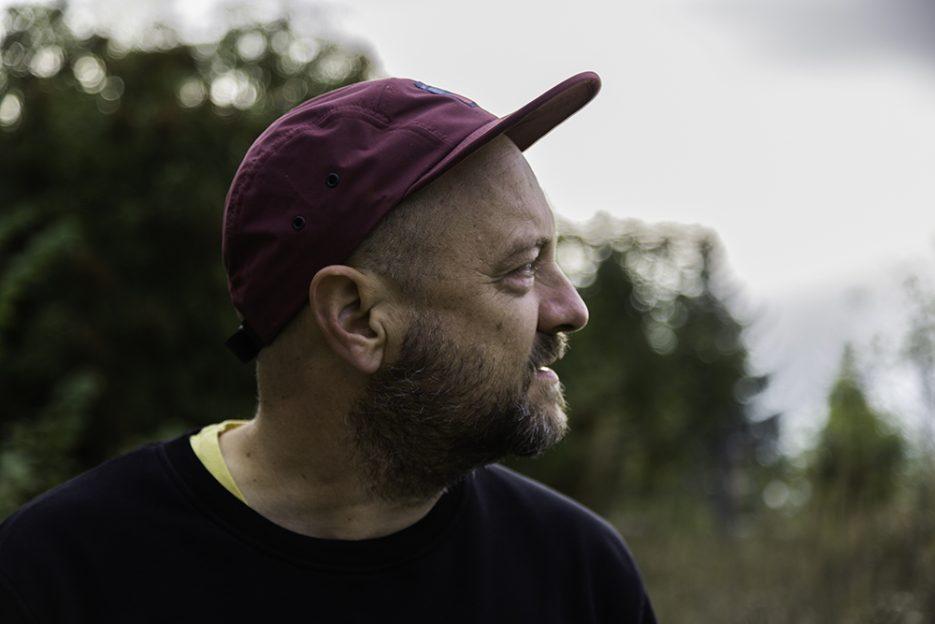 Dubokaj & Lee Scratch Perry
Planiemore
Sound of Art to Come, Mouthwatering Records
Dub, Electronic
11 February 2022
digital
Daniel Jakob, Hugh Rainford Perry
Dubokaj
Mastered by Adi Flueck at Centraldubs
Cristiana Bucureci
Cristiana Bucureci
Sound of Art to Come, Mouthwatering Records
Lee Scratch Perry