Produced by Transglobal Underground, Prince Fatty, Marius Costache & Lil Obeah
Collage by Cristiana Bucureci
The independent label The Sound of Art to Come presents audio-visual artists Cristiana Bucureci's debut EP, EROS. The album is made in collaboration with the international producers: Transglobal Underground, Prince Fatty, Marius Costache & Lil Obeah. This is a sound and vision art project of Lovers Rock/ Nü-Dub songs and the artwork is made by the artist itself.
The EROS album has been released at the indie label The Sound of Art to Come label from Bucharest, Romania, on which Cristiana Bucureci is a co-founder. She collaborated with great artists and musicians from Great Britain and Romania: Horseman aka Winston Williams on drums and percussion, Hamid Mantu & Tim Whelan, the main duo from the Transglobal Underground collective, on production and sounds, Leon Lotoțchi on Theremin, Prince Fatty on production with his crew of session musicians, and Marius Costache from Studio148 and Lil Obeah of the Sound of Art to Come on production and sounds.
Stream and buy from Bandcamp: https://cristianabucureci.bandcamp.com/album/eros
Cristiana Bucureci pulls off a one-of-a-kind feat, making her indie dancefloor musical debut and continuing her collage artist career with a unique direction and concept around the juxtaposition between mythology, fashion, and sound therapy.
In Cristiana's Universe musicians Nouvelle Vague and Solange are juxtaposed with collage artists Hannah Höch and Linder Sterling. The artist explores the nuanced borders of Pop Art and Pop Culture with her own vision. Cristiana has been an Art Director and visual artist for all of the label's releases, with over 20 main covers for EP's, LP's, and singles.
The concept of the album is developed around collage and dub music, Lovers Rock/ Nü-Dub, a sound with Caribbean influences, but retaining a Pan-European sonic palette and vision. The EP contains four versions of songs:
This is an EP for fans of Jane Birkin, Grace Jones, Debbie Harry, Nouvelle Vague, Solange, Hollie Cook, Jain, and Carla Bruni, but not only.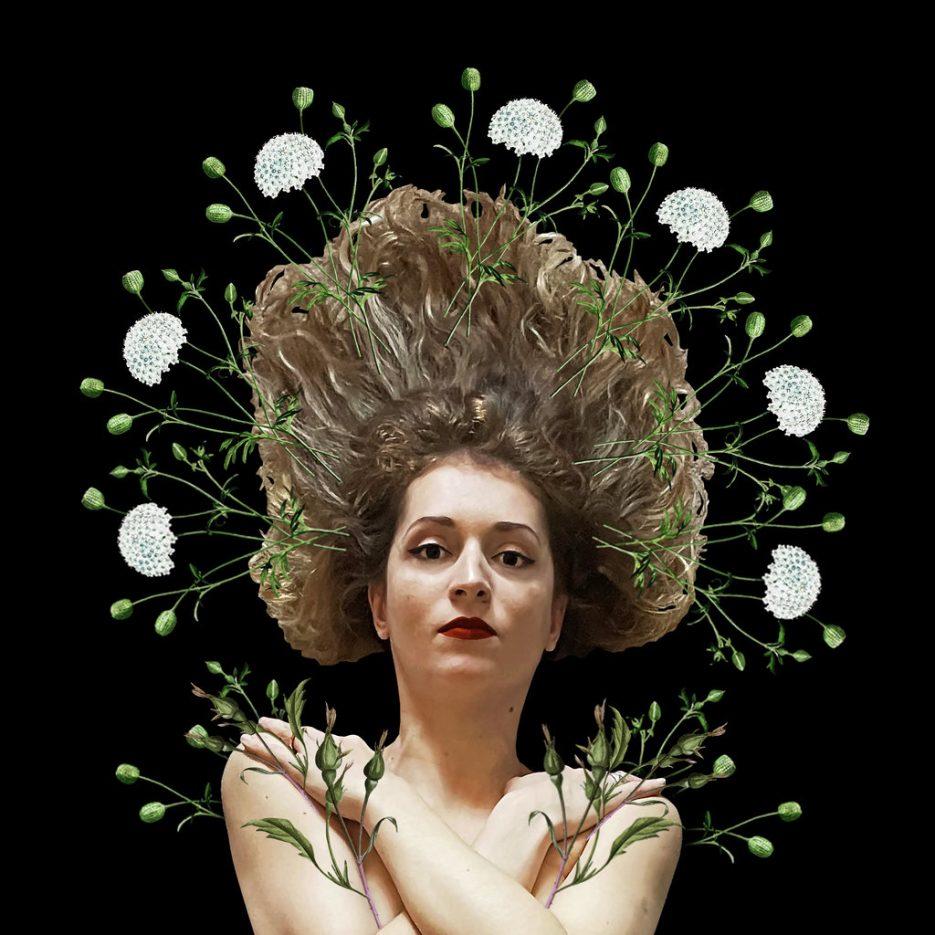 The collages that illustrate the EROS EP are made by the Romanian collage artist, Cristiana Bucureci. The artist debuted with the art of collage in 2016, through the Loud Blood Youth series, in collaboration with a local electro-fusion band. Her collages are the passport to a futuristic-decorative dimension, being made in mixed techniques, both digital and cut & paste. The artist has exhibited in Tel Aviv, Romanian Design Week, Bucharest, Timisoara, Cluj, and Iasi. Her portfolio is on https://instagram.com/cristiana_bucureci.
Eross EP – SoAC02 – February 2022
Produced by Transglobal Underground, Prince Fatty and Marius Costache & Lil Obeah
With the contribution of artists and musicians Horseman alias Winston Williams, Hamid Mantu & Tim Whelan alias Transglobal Underground, Leon Lotoțchi.
Special guests: Octavian Soviany on Interior
Mastered by Marius Costache at Studio148
All the best from Sound of Art to Come.
Cristiana Bucureci
EROS EP
Sound of Art to Come
SoAC02 – February 2022
Lovers Rock/ Nü-Dub
14 February 2022
digital
Cristiana Bucureci, Transglobal Underground, Prince Fatty, Marius Costache, Lil Obeah, Kraftwerk
Marius Costache, Lil Obeah, Transglobal Underground, Prince Fatty
Marius Costache
Cristiana Bucureci
Cristiana Bucureci
Sound of Art to Come
VA