Collage by Cristiana Bucureci
https://listen.mouthwateringrecords.com/Dubokaj_CoverMe_SchlachthofbronxRemix
Spotify: https://open.spotify.com/album/2Uyo3zmfB14G2L94MZpn74
Apple Music: https://music.apple.com/ch/album/cover-me-schlachthofbronx-remix-single/1628313983
Bandcamp: https://dubokaj.bandcamp.com/track/dubokaj-lee-scratch-perry-cover-me-schlachthofbronx-remix
Deezer: https://www.deezer.com/en/album/325070157
Youtube Music: https://music.youtube.com/playlist?list=OLAK5uy_lYjL08RnUWfcUKt3EIMVNIGfa8ul_N-Mg&feature=share
Tidal: https://listen.tidal.com/album/232315252
Amazon Music: https://www.amazon.de/music/player/albums/B0B39HDBG1
"Cover Me was the highlight, the peak of the session at the Secret Laboratory. Both, me and Lee Scratch Perry, were very happy after we recorded it and we wanted to listen to it again and again. And now in 2021, Schlachthofbronx took it to another level, to the heavy bass and big beats clubs." Dubokaj
Cover Me was Alpine dub in its finest moment. The tune originally a Trimoto Calim version, from the Alpine Dub LP Dubokaj released in 2016 has found new meaning and direction with Lee "Scratch" Perry's magic added. Lee Perry invokes street symbols, blue covers, red wine stealers, killers with firing guns, and the situation of ongoing wars in the world very like in his classics such as Police and Thieves and Zion's Blood.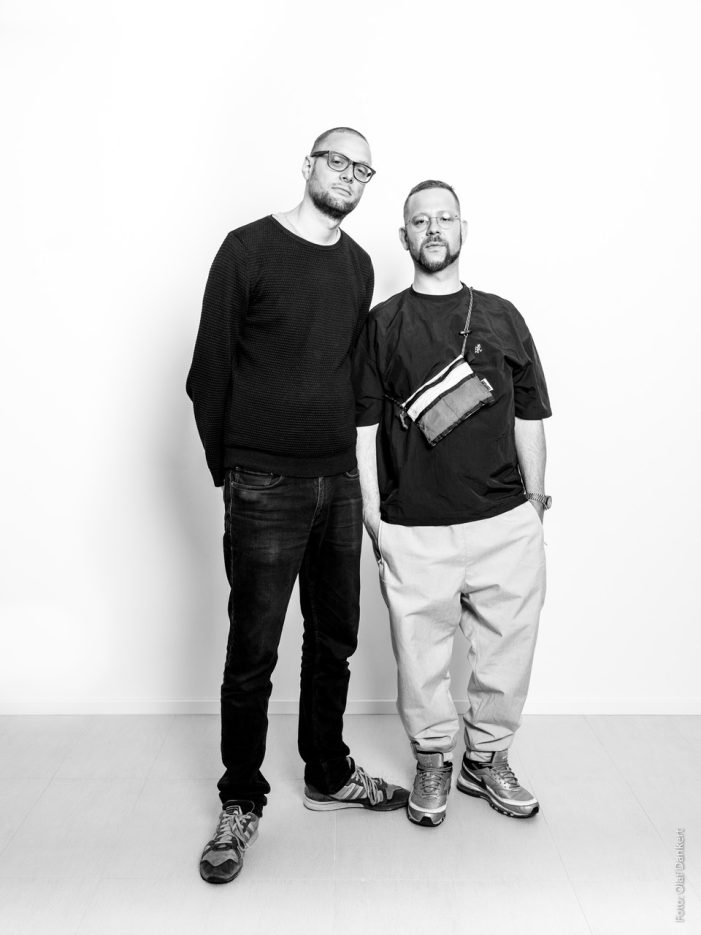 Schlachthofbronx, the DJ/producer duo from Munich, Germany, already well on the sonic map for their forward-thinking club music ranging from hip hop, reggae to more electronic spheres like footwork, grime, dancehall and miami bass have given Cover Me the Bronx treatment.
Their remix takes the Cover Me song in a heavy digital club steppers direction very much in the vein of 2017 album Haul & Pull that features some amazing collaborators: Gonjasufi, Warrior Queen, Riko Dan and Otto von Shirach.
Lee Scratch Perry's collaged vocals and cut up synths ride the fantastic mechanic beat laid down by the Munich masters at work.
https://schlachthofbronx.bandcamp.com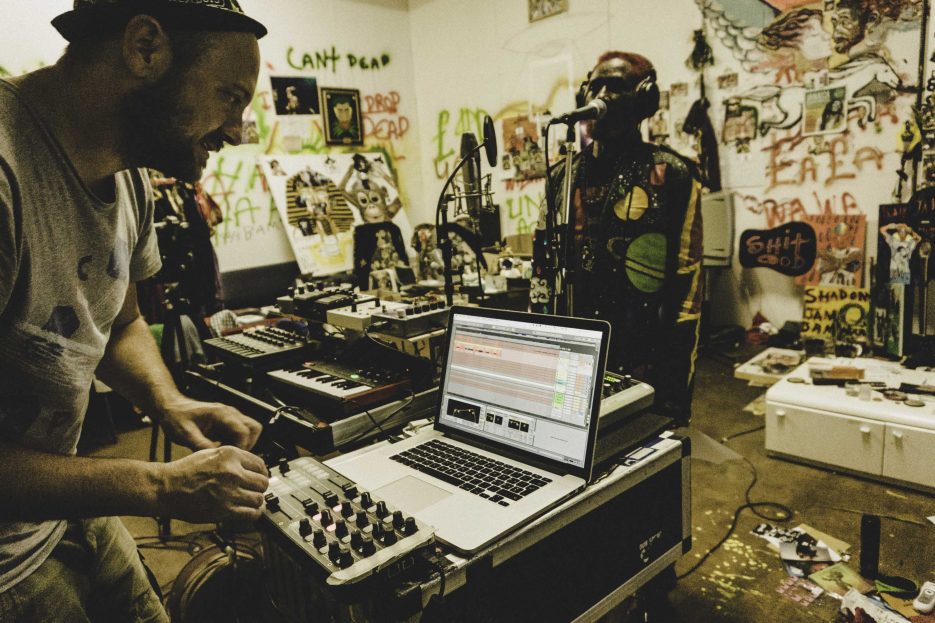 Swiss-based Mouthwatering Records in a partnership with Transylvanian-based label The Sound of Art to Come proudly present Dubokaj & Lee Scratch Perry's first remix off the Daydreamflix album – Cover Me by Schlachthofbronx.
The echoes of the Swiss mountains are translated by electronic surgeon Dubokaj in a soundclash session with the late Jamaican legend the Mighty Upsetter. Daniel Jakob aka Dubokaj aka Dejot, half of Filewile, is an artist and producer collaborating with dub and hip-hop artists from all over the world: Fortune Shumba, Mike Ladd, Pressure Drop, and Dawn Penn. Over the years, he has been steadily putting out extremely personal sounds, remixes, and visions on his own Mouthwatering Records. He also scored films such as Das Fräulein, Slumming, On The Line, Der Kameramörder.
Dubokaj has a background of some very healthy musical inspirations, both classic, like Lee Scratch Perry's Revolution Dub and Return Of The Super Ape, King Tubby Meets The Upsetter At The Grassroots of Dub, Augustus Pablo and Scientist Meets The Space Invaders to modern mutations of dub such as Rhythm & Sound, Burial, Disrupt and the more abstract contemporary artists and labels like Seekersinternational, Equiknoxx, and Bokeh Versions. In 2016, he started experimenting with his own environmental sound that he called Alpine Dub.
Dub as an art form and as science is also philosophy, and Dubokaj extracts the process without mimicking the Roots form. He cuts and pastes, plays around with oscillating tempos, sometimes in a single tune – juxtaposes natural environments with in-studio sounds.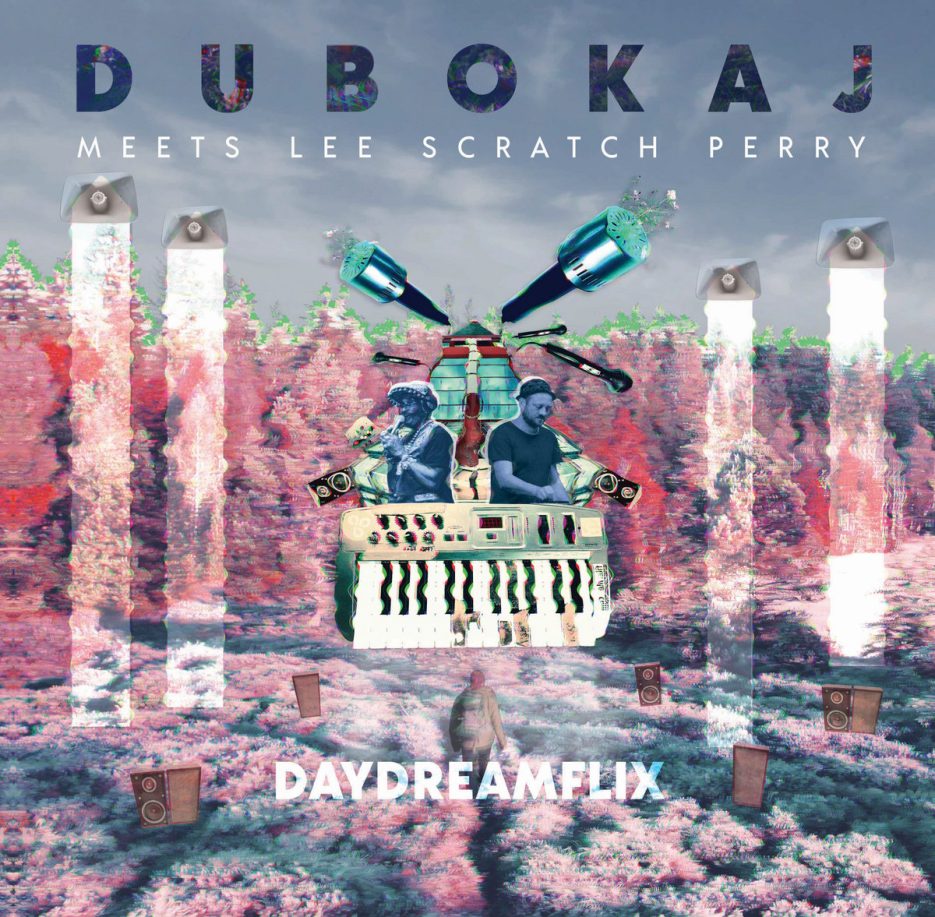 https://dubokaj.bandcamp.com/album/daydreamflix
All the collages illustrating the Daydreamflix LP are done by Cristiana Bucureci, who is a Romanian-based collage artist. Cristiana has debuted with her collage art in 2012, with the Loud Blood Youth series, in collaboration with a local electro-fusion band. For the project, she has illustrated 13 songs from the band's mixtape. Her collages are the passport to a futuristic-decorative dimension, being made in mixed techniques, both digital and cut & paste. The artist has exhibited in Tel Aviv, at Romanian Design Week, in Bucharest, in Timișoara, Cluj, and Iași. Some of her work can be viewed on instagram.com/cristiana_bucureci/.
https://www.mouthwateringrecords.com/artists/dubokaj/
https://mouthwateringrecords.bandcamp.com/music
https://www.facebook.com/Mouthwateringrecords
Mouthwatering Records is a Switzerland-based independent label, publishing, management, and artist development Company, releasing a variety of styles, from Hip Hop to Dubhouse, from Breakbeat to Soul-Jazz, with at least one foot on the Dancefloor run by Andreas Ryser and Daniel Jakob.
https://soundofarttocome.bandcamp.com/
https://www.facebook.com/SoundofArttoCome
The Sound of Art to Come Records is a Transylvanian-based platform and record label, home of Dub, Electronic, and Experimental music outcasts and exploring mavericks from all over the world. Deep in the heart of the Carpathian Mountains, SoAC transmits from the dimension of The Shape of Dub to Come. The label curates, collages, and remixes dubs and riddims inspired by film soundtracks.
Alpine Dub soundclash in the heart of the Swiss Alps in the Secret Laboratory.
The Daydreamflix session with Lee Scratch Perry was recorded in 2017 at his secret laboratory in the Swiss mountains
Produced and mixed by Dubokaj 2017-2021 at Filewile Studio Bern
Remix produced by SchlachthofBronx in Munich
Mastered by Adi Flueck at Centraldubs
Collage by Art Director and artist Cristiana Bucureci of Creionetica
Dubokaj, Lee Scratch Pery, SchlachthtofBronx
Cover Me (SchlachthofBronx Remix)
Sound of Art to Come
Dub, Electronic
digital
Daniel Jakob, Lee Perry, Jakob Benedikt
Dubokaj, Jakob Benedikt
Mastered by Adi Flueck at Centraldubs
Cristiana Bucureci
Cristiana Bucureci
Sound of Art to Come, Mouthwatering Records
Lee Scratch Perry