From Jamaica to Transylvania through the Swiss Alps
Dubokaj & Lee Scratch Perry – Piranha
(Lil Obeah x Marius Costache Remix)
https://listen.mouthwateringrecords.com/Dubokaj_Piranha_LilObeah_MariusCostacheRemix
Spotify: https://open.spotify.com/album/5MzGbo7DmkuV3HrAn6q0PS
Apple Music: https://music.apple.com/album/1637405625
Bandcamp: https://dubokaj.bandcamp.com/track/piranha-lil-obeah-x-marius-costache-remix
YouTube Music: https://music.youtube.com/playlist?list=OLAK5uy_nBpuZpgVicMdH3GD-eaA5PkeBj55oaWSQ&feature=share
Deezer: https://www.deezer.com/de/album/338654127
Tidal: https://listen.tidal.com/album/239333189
Amazon Music: https://www.amazon.de/music/player/albums/B0B7F5DNY1
"God is a piranha fish
God eats cannibals
God eats no animals
God eats devils
And God eats rebels
But God eats no animals
Right…"
"Piranha is one of my favorite songs on the Daydreamflix LP. It certainly has the deepest, most eardrum shattering bass and the most gentle water surface echoing dubby arpeggios and literally crickets are creating the riddim for L$P via Dubokaj's magic Swiss fieldrecordings. What I love the most about this Alpine Dub soundclash in the Swiss mountains between Dubokaj and Lee Scratch Perry is the ambient and relaxing vibe of the the songs. When I heard the electric bass riff of Piranha I wanted to emphasize that and explode the whole concept. This is why while brainstorming with Marius Costache we decided the heavily distort the elements of the song and take in an industrial dub direction.

What if Dubokaj and Lee Scratch Perry met Nine Inch Nails or Ministry? Would it work? It seems it did as Dubokaj liked it, and one thing none of these above mentioned artists, except Lee Scratch Perry, would feature in a song is a lush flute. But we did, so here it goes, industrial dub with flute from well-respected jazzman Alexandru Arcus. Duppy riddim full force!"

Obeah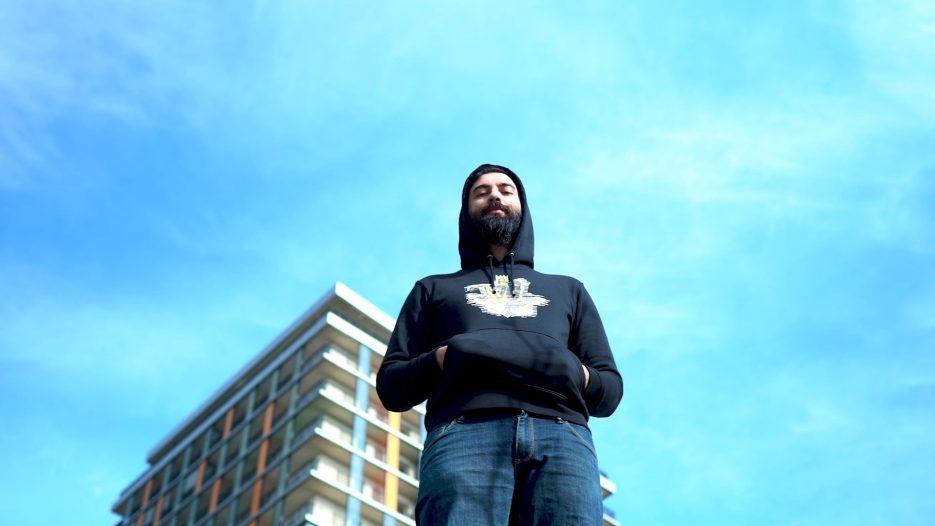 After ten years of making eclectic music, the dub ghost musician from Romania has tuned in to another frequency creating Lil Obeah from Transylvania. When it comes to his sound, he defines it as duppy dub from a parallel universe, The Shape of Dub to Come dimension.
He works with professionals in the music business, from Bucharest-based producer Marius Costache of Studio148 to international dub masters and wizards like Nick Dubulah of Dub Colossus, Tim Whelan, and Hamid Mantu of Transglobal Underground.
His remix work includes local artists, international sound clashers like Dubmatix, Dub Pistols, Prince Fatty, Ghetto Priest, Denise Sherwood, Yann Tiersen, Oigăn & Ana Ularu and Peter Harris & Lee Scratch Perry.
Lil Obeah's roots are a very eclectic batch of bands and artists, including his own Crowd Control, The Shape of Moombhaton, and Tunesinnaourheads projects. He is inspired by the strangest Romanian sounds, ranging from weird experimental authentic local dub to traditional reggae-dub with ska and folk-rock influences, music, and records released near the Black Sea from the 1960s to the present.
Obeah considers Dub music sound art and aims to create a forever authentic Romanian horror film soundtrack with his songs and remixes.
https://lilobeah.bandcamp.com/music
https://www.facebook.com/LilObeah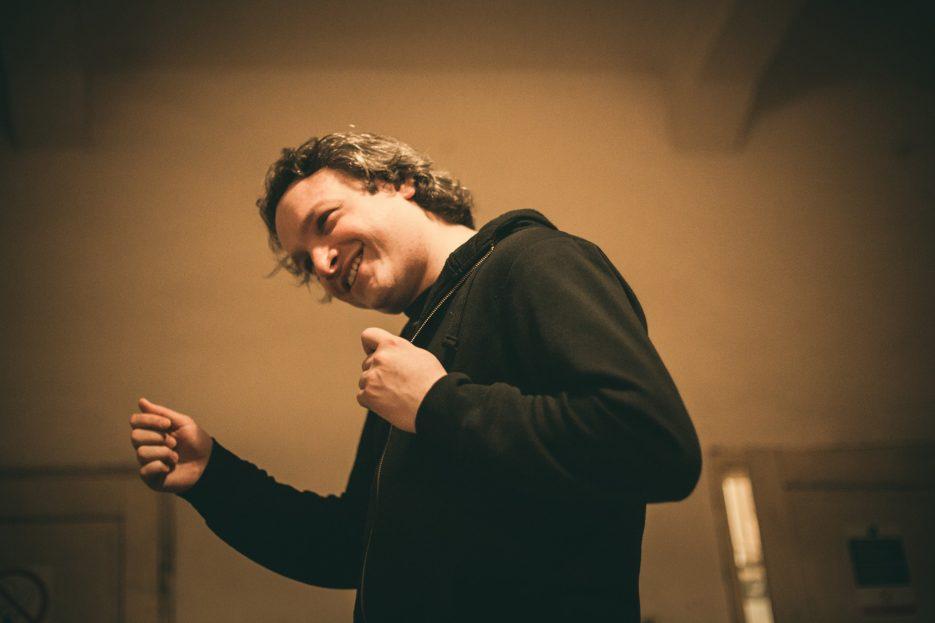 Marius Costache is a music artist, studio engineer and Bucharest-based music producer. His passion regarding sound transcends the modern thin line of musical genre and steps into the world where sonic laws are meant to be just an example, not a path.
He is Discordless, performs with Environments and Febra and from his Studio148 has produced, mixed and mastered ambient music, electronic, hip-hop, post-rock, noise, folk, classical, jazz, post-hardcore and Balinese sounds for bands like Goran Bregovic, Mytrip aka Angel Simitchiev, Valerinne, Cyberian, White Walls, The Boy Who Cried Wolf, EMIL, COMA and labels like his own 148, dunk!records and our Bulgarian neighbors AMEK.
https://www.discogs.com/artist/313871-Marius-Costache
https://www.facebook.com/148studio/
https://www.instagram.com/marius.costache148/
Swiss-based Mouthwatering Records in a partnership with Transylvanian-based The Sound of Art to Come platform and label proudly present Dubokaj & Lee Scratch Perry's second remix off the Daydreamflix album – Piranha.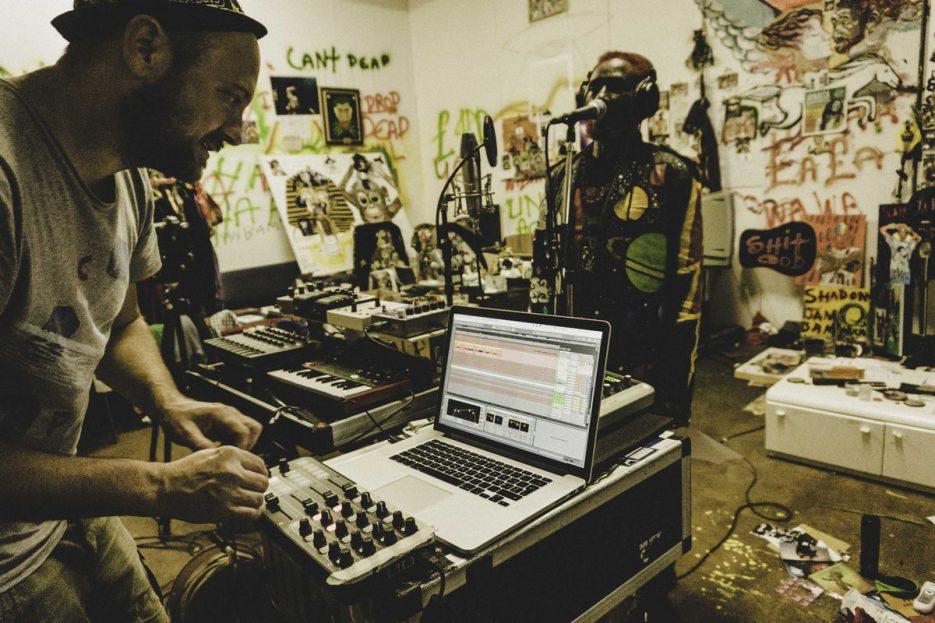 The echoes of the Swiss mountains are translated by electronic surgeon Dubokaj in a soundclash session with the late Jamaican legend the Mighty Upsetter. Daniel Jakob aka Dubokaj aka Dejot, half of Filewile, is an artist and producer collaborating with dub and hip-hop artists from all over the world: Fortune Shumba, Mike Ladd, Pressure Drop, and Dawn Penn. Over the years, he has been steadily putting out extremely personal sounds, remixes, and visions on his own Mouthwatering Records. He also scored films such as Das Fräulein, Slumming, On The Line, Der Kameramörder.
Dub as an art form and as science is also philosophy, and Dubokaj extracts the process without mimicking the Roots form. He cuts and pastes, plays around with oscillating tempos, sometimes in a single tune – juxtaposes natural environments with in-studio sounds.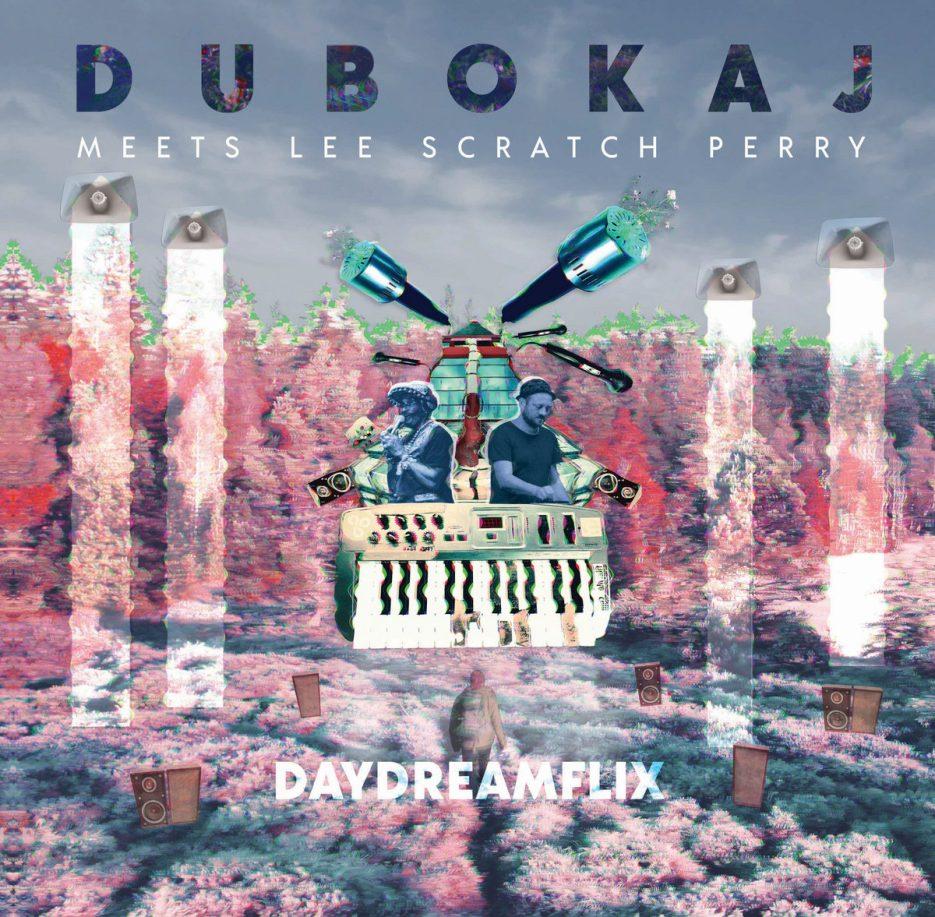 https://dubokaj.bandcamp.com/album/daydreamflix
All the collages illustrating the Daydreamflix LP are done by Cristiana Bucureci, who is a Romanian-based collage artist. Cristiana has debuted with her collage art in 2012, with the Loud Blood Youth series, in collaboration with a local electro-fusion band. For the project, she has illustrated 13 songs from the band's mixtape. Her collages are the passport to a futuristic-decorative dimension, being made in mixed techniques, both digital and cut & paste. The artist has exhibited in Tel Aviv, at Romanian Design Week, in Bucharest, in Timișoara, Cluj, and Iași. Some of her work can be viewed on instagram.com/cristiana_bucureci/.
https://www.mouthwateringrecords.com/artists/dubokaj/
https://mouthwateringrecords.bandcamp.com/music
https://www.facebook.com/Mouthwateringrecords
Mouthwatering Records is a Switzerland-based independent label, publishing, management, and artist development Company, releasing a variety of styles, from Hip Hop to Dubhouse, from Breakbeat to Soul-Jazz, with at least one foot on the Dancefloor run by Andreas Ryser and Daniel Jakob.
https://soundofarttocome.bandcamp.com/
https://www.facebook.com/SoundofArttoCome
The Sound of Art to Come Records is a Transylvanian-based platform and record label, home of Dub, Electronic, and Experimental music outcasts and exploring mavericks from all over the world. Deep in the heart of the Carpathian Mountains, SoAC transmits from the dimension of The Shape of Dub to Come. The label curates, collages, and remixes dubs and riddims inspired by film soundtracks.
Alpine Dub soundclash in the heart of the Swiss Alps in the Secret Laboratory.
The Daydreamflix session with Lee Scratch Perry was recorded in 2017 at his secret laboratory in the Swiss mountains
Produced and mixed by Dubokaj 2017-2021 at Filewile Studio Bern
Mastered by Adi Flueck at Centraldubs
Additional production, mixing and mastering by Marius Costache @ Studio148
Flute by Alexandru Arcus
Collage by Art Director and artist Cristiana Bucureci of Creionetica
Dubokaj, Lee Scratch Pery, Lil Obeah, Marius Costache
Piranha
Sound of Art to Come
Dub, Industrial, Noise, Hip-Hop
digital
Daniel Jakob, Lee Perry, Lil Obeah, Marius Costache
Marius Costache, Dubokaj
Marius Costache
Cristiana Bucureci
Cristiana Bucureci
Sound of Art to Come
Lee Scratch Perry