Swiss-based Mouthwatering Records in a partnership with Transylvanian-based The Sound of Art to Come platform and label proudly present Dubokaj & Lee Scratch Perry – Daydreamflix LP. Out now digitally with vinyl coming out in the summer.
Pre-order here: https://dubokaj.bandcamp.com/album/daydreamflix
Smartlink https://listen.mouthwateringrecords.com/Dubokaj_Daydreamflix
Spotify: https://open.spotify.com/album/0lTJ1VWKgf6fhDiHvoQ7fq
Apple Music: https://music.apple.com/us/album/daydreamflix/1614862934
Deezer: https://www.deezer.com/de/album/300466407
Bandcamp: https://dubokaj.bandcamp.com/album/daydreamflix
Youtube Music: https://music.youtube.com/playlist?list=OLAK5uy_n4AqWwSlrPJlRsviAvF8_cmVWfRAFC55I
Tidal: https://listen.tidal.com/album/219567836
Amazon Music: https://amazon.de/music/player/albums/B09TZ2L6D6
"I am gutted by the loss of a very special human being! If anything, Lee Scratch Perry made this world more colorful and benign. Surreal and magical! Having had the chance to spend some time with him, making music, was one of the most joyous things to have happened to me in my life!"

– Dubokaj
Imagine a musical match made in heaven: Dubokaj Meets Lee Scratch Perry, the Daydreamflix LP, a soundclash in the Swiss Alps. This is Alpine Dub with some Lee $cratch Perry Alpine Love: environmental music for all generations after the quarantines of the pandemic. The Daydreamflix journey offers an escape from the madness into pure dub art electronic textures.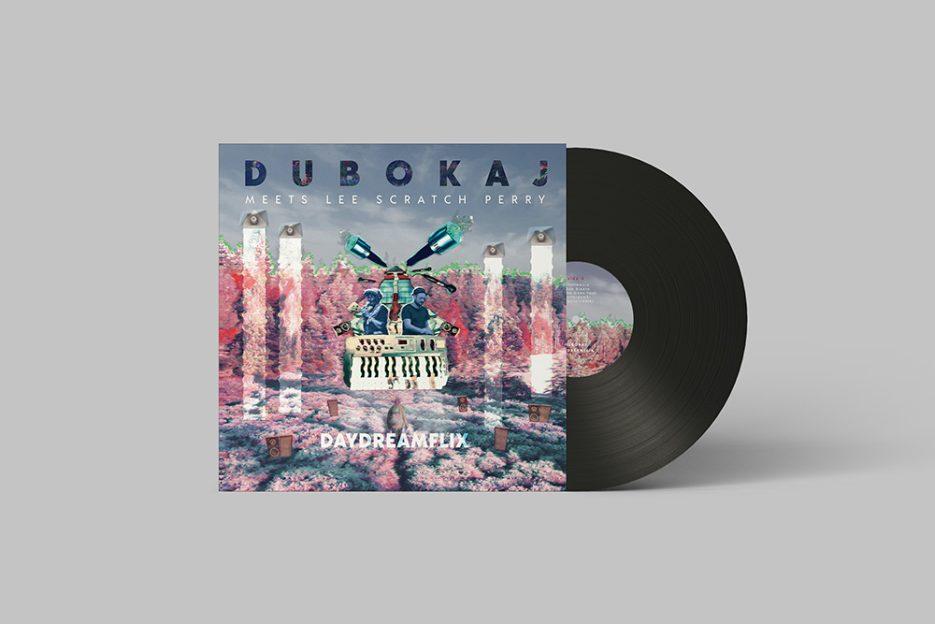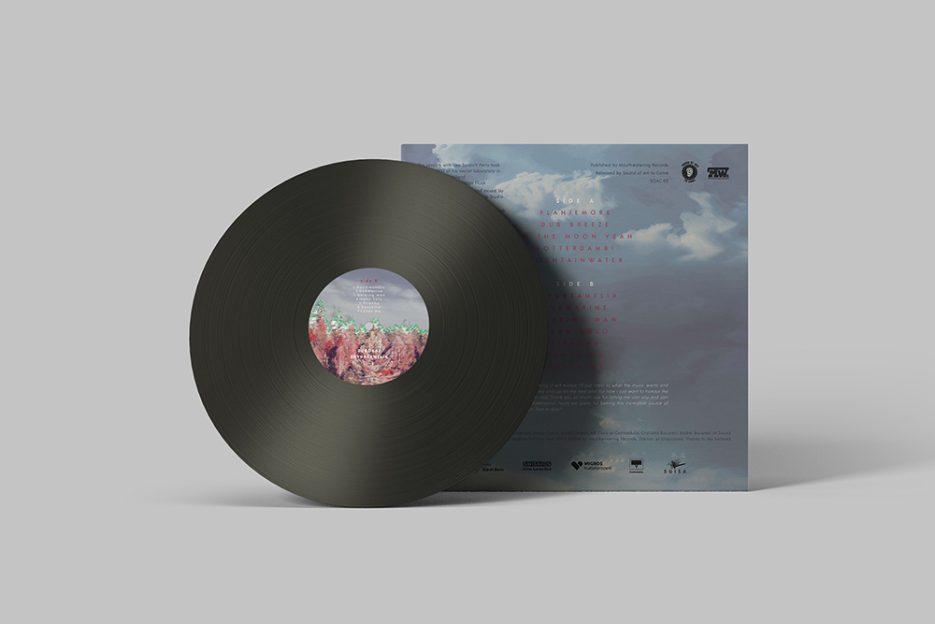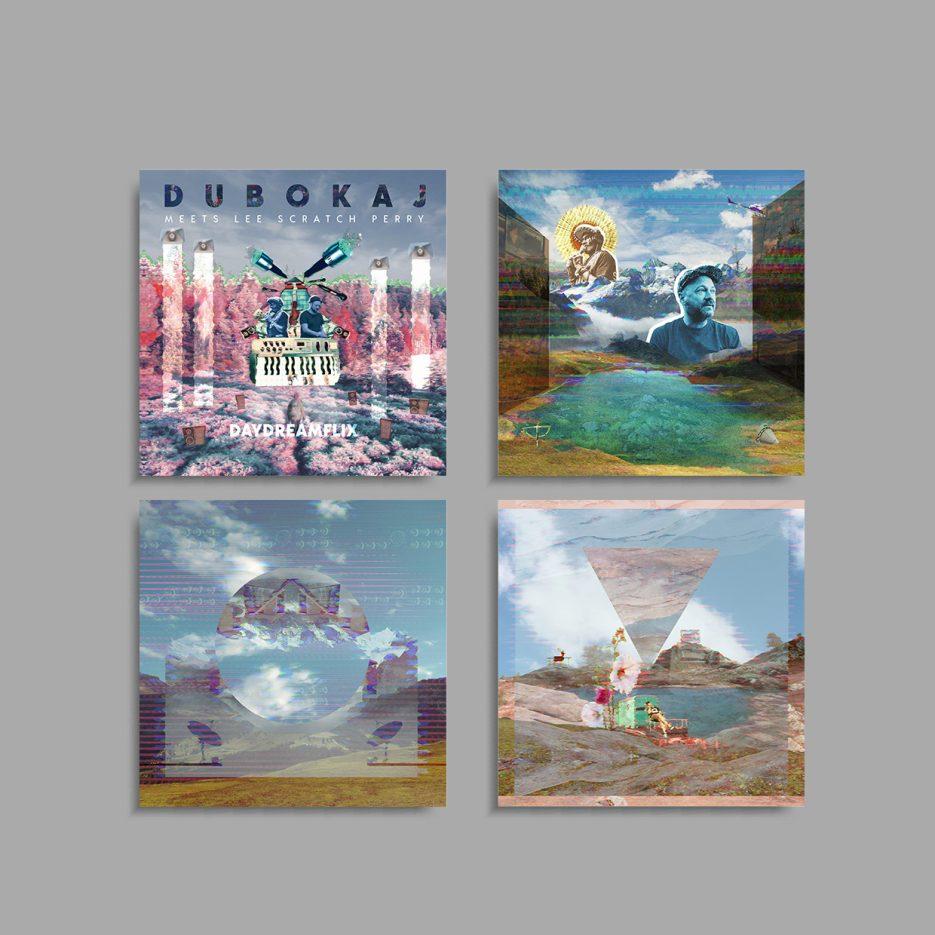 "If anything, this record is my notebook and something of an abstract diary. It's also a map, like my first record (Alpine Dub), but it's thicker with history and much more layered. When people listen to it, I hope that they get transported to a better place."

– Dubokaj
The echoes of the Swiss mountains are translated by electronic surgeon Dubokaj in a post processed jam session with the late Jamaican legend the Mighty Upsetter. Daniel Jakob aka Dubokaj and Dejot, half of Filewile is an artist and producer with eclectic releases and stellar collaborations, dub and hip-hop artists from all over the world are in his portfolio: Fortune Shumba, Bass Sekolah, Mike Ladd, Pressure Drop and Dawn Penn. Over the years, he has been steadily putting out albums, remixes and fine-tuned concepts on his own Mouthwatering Records. Daniel Jakob has also scored films such as Das Fräulein, Slumming, On The Line and Der Kameramörder.
As Dubokaj he has a background of ital musical inspirations, both classic and contemporary. The producer/artist cites Lee Scratch Perry's Revolution Dub and Return Of The Super Ape, King Tubby Meets The Upsetter At The Grassroots of Dub, Tappa Zukie, Augustus Pablo and Scientist Meets The Space Invaders but also modern dub techno and mutant dancehall such as Rhythm & Sound, Pole, Burial, The Bug, Deadbeat and Disrupt.
Dubokaj also feels aligned with the abstract contemporary artists and labels like Seekersinternational, Equiknoxx and Bokeh Versions. With a healthy diet of field recording albums like Félix Blume's Fog Horns and conceptual books like Unsound: Undead and Michael E. Veal's Dub: Soundscapes and Shattered Songs in Jamaican Reggae, in 2016, Dubokaj started experimenting with environmental sound and he then unleashed a new genre called Alpine Dub. It's a mix of synthesiser music, outdoor recordings and natural sounds translated into electronic dub.
"Versioning helps me to get to the core of a song. When your attention is on the knobs and the desk, and you're focused on the music, you're not distracted by the visual form of the sound waves displayed on the screen; as a result you really get inside the 'fabric' of sound. It's a luxury to go through so many processes. It's really time consuming, but, I guess, at the end of the day, the only thing that matters is that I'm happy with the tunes."

– Dubokaj
The Daydreamflix project has its own place carved out: technological sound magic captured in the Swiss mountains, a session recorded a couple of years back at Lee Scratch Perry and Mireille Perry's house where Pipecock Jacksons Secret Laboratory was. A musical dialogue between generations of dub producers transformed into a 3D Paradise portal between Switzerland and Jamaica.
Just like Salvador Dali and Louis Bunuel working on Le Chien Andalou, but instead of razors and ants, Dubokaj and Lee Scratch Perry use outboard gear, synths, environmental recordings and magical dub poetry to create their own world: Daydreamflix.
Dub as an art form, science and philosophy inspires Dubokaj to express the essence of sound without mimicking the roots form. He cuts and pastes, plays around with oscillating tempos, sometimes in a single tune, with the juxtaposition of natural environments and in-studio sounds. On occasion, he even auto-tunes L$P, creating beautifully disruptive results. You can feel, in the very fabric of these recordings, that this session was more like a tennis match with a touch of ballet, rather than a typical Jamaican tradition sound clash where each clasher throws their best and hardest at each other. If Lee Perry would have voiced a contemporary dance piece, Daydreamflix could be it.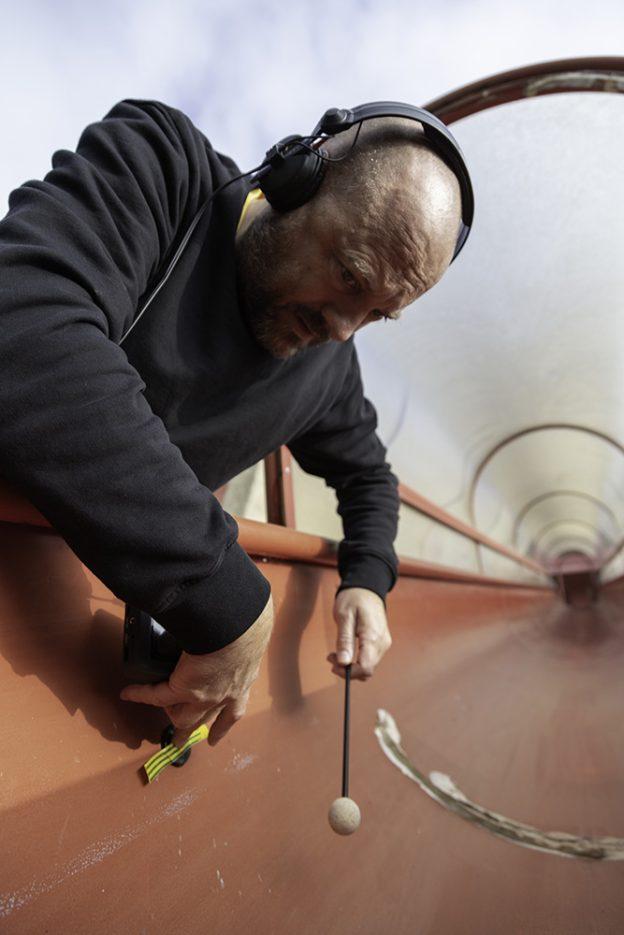 "Mago, my bass player, who recorded the session, called me the day after and told me that spending time with Lee Scratch Perry felt like you had an extension added to your synapses and that this extension added something beautiful and precious to your experience of life. It's as if just by being around the man an update was installed, like a plugin which makes you feel more positive about everything."

– Dubokaj
"I decided to call the record Daydreamflix, because the year I made it, which happened to also be the first year of Covid, I found myself oscillating between the worlds of Netflix and nature. Because of all the lockdowns, every day started to feel like the day before; and I started to lose my orientation in time. In a way, this record was my journey back to reality. Through the process I reclaimed my memories and created this new psychic map for myself.
Music has this unique power of connecting different times and places in a continuous, but non-linear way. It's also the perfect way of modeling possible futures. When people listen to it, I hope that they get to feel like they're up in the Swiss mountains hiking with Dubokaj, breathing crisp Alpine air; and although they might not know it yet, they're on the way to Lee Scratch Perry's secret laboratory."

– Dubokaj
All the collages illustrating the Daydreamflix LP are done by Cristiana Bucureci, who is a Romanian based collage artist. Cristiana has debuted with her collage art in 2012, with the Loud Blood Youth series, in collaboration with an electro-fusion band. For the project she has illustrated 13 songs from the band's mixtape. Her collages are the passport to a futuristic-decorative dimension, being made in mixed techniques, both digital and cut & paste. The artist has exhibited in Tel Aviv, at Romanian Design Week, in Bucharest, in Timișoara, Cluj and Iași. Some of her work can be viewed on https://instagram.com/cristiana_bucureci/.
Mouthwatering Records is Switzerland based independent label, publishing, management and artist development Company, releasing a variety of styles, from Hip Hop to Dubhouse, from Breakbeat to Soul-Jazz, with at least one foot on the Dancefloor run by Andreas Ryser and Daniel Jakob.
The Sound of Art to Come Records is a Transylvanian based platform and record label, home of Dub, Electronic and Experimental music outcasts and exploring mavericks from all over the world. Deep in the heart of the Carpathian Mountains, SoAC transmits from the dimension of The Shape of Dub to Come. The label curates, collages and remixes dubs and riddims inspired by film soundtracks.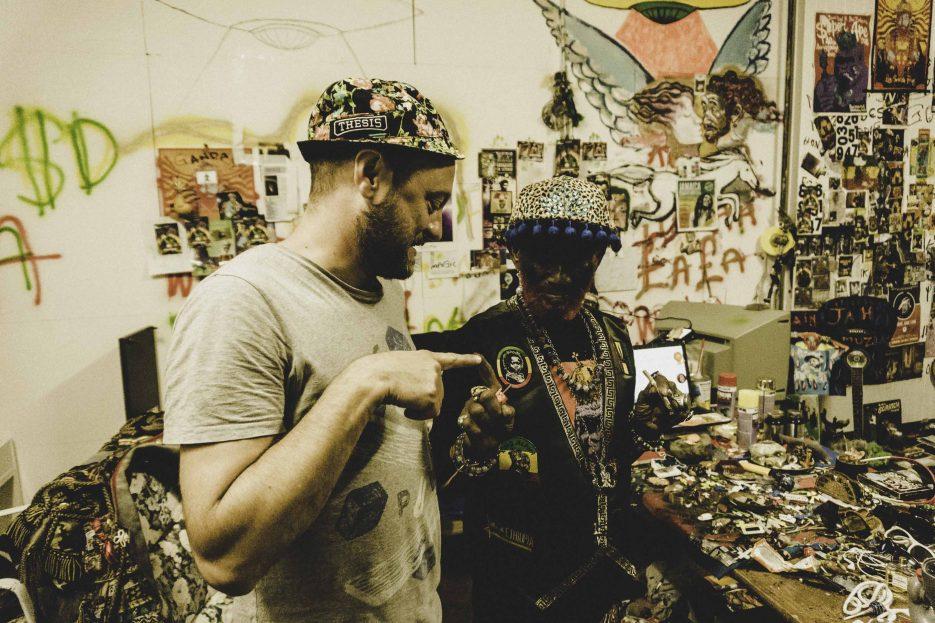 Dubokaj & Lee Scratch Perry
Daydreamflix LP
Sound of Art to Come, Mouthwatering Records
SoAC03 - March 2022
Dub, Electronic
25 March 2022
vinyl
Daniel Jakob, Hugh Rainford Perry
Dubokaj
Mastered by Adi Flueck at Centraldubs
Cristiana Bucureci
Cristiana Bucureci
Sound of Art to Come, Mouthwatering Records
Lee Scratch Perry