Collage by Cristiana Bucureci
https://soundofarttocome.bandcamp.com/album/dub-is-jazz-ep
"My relationship with Jazz is a long story. Jazz and dub are unison foundation from my perspective. To prove it I can just make a small list of the artists I can call dub jazz masters: Sly & Robbie Meets Nils Petter Molvaer + Eivind Aarset & Vladislav Delay, Nick Page's Dub Colossus who blends Ethiopian Jazz and Azmari music with Jamaican Dub, Jamie Saft's New Zion Trio, Hamid Drake & Bindu, Bill Laswell who remixed both Bob Marley and Miles Davis, Herbie Hancock who covered Marley and has a lot of records produced by Laswell in the spirit of Hip-hop Dub, Dennis Bovell who produced The Pop Group and Fela Kuti, Jah Wobble and Invaders of the Heart and Jamaican legends who played Jazz festivals all around the world like Monty Alexander and Ernest Ranglin.

I must give a shout out to New Zealand, Europe and Britains innovators like Salmonella Dub, Mei Tei Sho, Fat Freddy's Drop, Sons of Kemet, Nubiyan Twist, Joe Armon-Jones and American trumpeter Theo Crooker who put out records with Chronixx and Wyclef Jean. Most of them have at least a dub jazz album, if not many songs where the jazz philosophy clashes with dub art and science.

I feel so blessed to add a dub jazz release to our catalog with the help of these amazing friends: Marius Costache, Horseman, Gordon Wedderburn, DJ Isuru and Shabbos Ranks. Locally it is an honor to work with members of the Jam Circle jazz community: Adi Stoenescu, Laura Benedek, Michael Acker and Alexandru Arcus plus from Timisoara's Jazzybit Mihai Moldoveanu. More dub, more jazz!"

Obeah
Marius Costache is a music artist, studio engineer, and Bucharest-based music producer. His passion regarding sound transcends the modern thin line of musical genre and steps into the world where sonic laws are meant to be just an example, not a path.
He is Discordless, performs with Environments and Febra, and from his Studio148 has produced, mixed, and mastered ambient music, electronic, hip-hop, post-rock, noise, folk, classical, jazz, post-hardcore and Balinese sounds for bands like Goran Bregovic with Florin Salam, Mytrip aka Angel Simitchiev, Valerinne, Cyberian, White Walls, The Boy Who Cried Wolf, EMIL, COMA and labels like his own 148, dunk!records and our Bulgarian neighbors AMEK.
After ten years of making eclectic music Lil Obeah from Transylvania switched to dub fusion. When it comes to his sound, he defines it as duppy dub from a parallel universe – The Shape of Dub to Come dimension.
He works with professionals in the music business, from Bucharest-based producer Marius Costache of 148Studio to international stars like Nick Dubulah of Dub Colossus, Transglobal Underground, Dreadsquad, Shabbos Ranks, Time and Extra Kool. His remix work includes local artists, international sound clashers like Transglobal Underground, Dub Pistols, Dubmatix, Prince Fatty and experimental artists like Xqui and David Ness.
Lil Obeah's roots are a very eclectic batch of bands and artists, including his own Crowd Control, The Shape of Moombhaton and Tunesinnaourheads projects. He is inspired by the strangest Romanian sounds, ranging from weird experimental authentic local dub to traditional reggae-dub with ska and folk-rock influences, music and records released near the Black Sea from the communist past to the post-pandemic present days.
The artist considers Dub music sound art and aims to create a forever authentic Romanian horror film soundtrack with his songs and remixes.
"Dub is not far from jazz. King Tubby was a jazz head, Lee Scratch Perry too, they were jazz heads originally, and most of the session musicians are jazz heads. So you got to get into jazz and I'm glad that my brother taught me about Charlie Parker and Herbie Hancock. Nowadays we have Courtney Pine, each generation comes with a new thing, and it's an attitude, so dub to me is almost like a technical form of jazz. That's how I look at King Tubby, he would express his interpretation of the music through dub, even though that wasn't the original concept. To me it was always like he was making jazz, even though it's dub, because he would use the equipment to make the textures, solos, breaks or whatever. I would try and do things that were unusual electronically, a smoother sound, or I might want something that was more abrasive, use technology like that." Paul Smykle in an interview with David Katz
A constant explorer Lil Obeah has an upcoming new album Lil Obeah in Jazz in partnership with Wormhole World a non-profit label from Lancashire that will be released next month. The album features Marius Costache of Studio148, Horseman, Cristiana Bucureci, Ana-Maria Irimia, DJ Isuru, Gordon Wedderburn, Celeste Cantor-Stephens, Sam Day Harmet, Adi Stoenescu, Laura Benedek, Michael Acker, Alexandru Arcus, Mihai Moldoveanu, Leon Lototchi, MC Illy B, Constanța Vlad Velcov, a composition by Iordache with lyrics from Florin Dumitrescu and a melody by Edi Neumann originally by Blazzaj.
https://wormholeworld.bandcamp.com/album/lil-obeah-in-jazz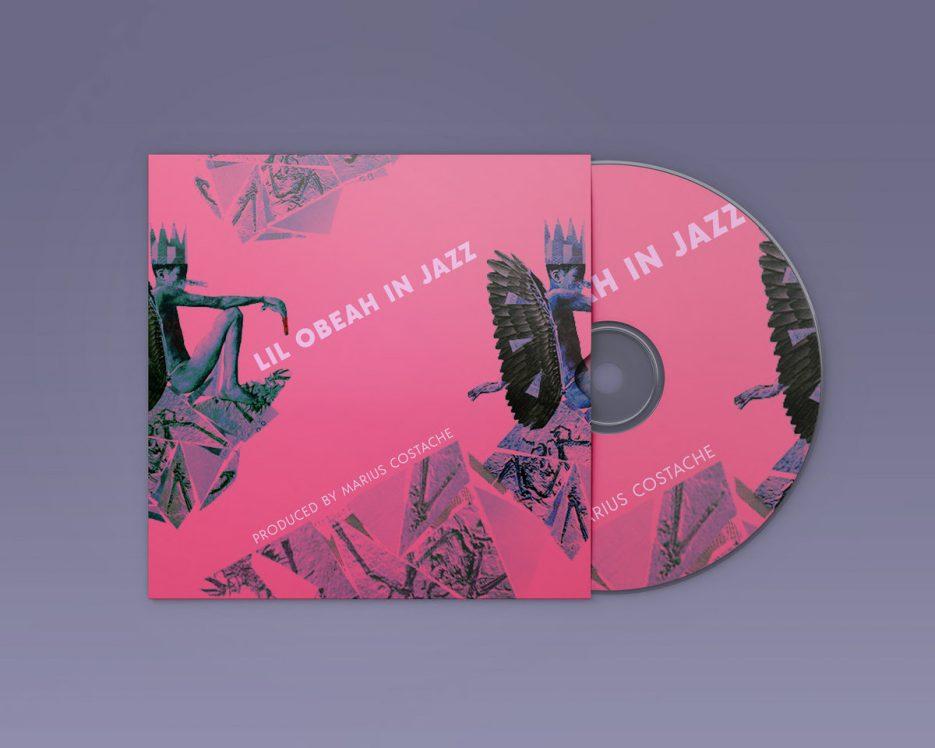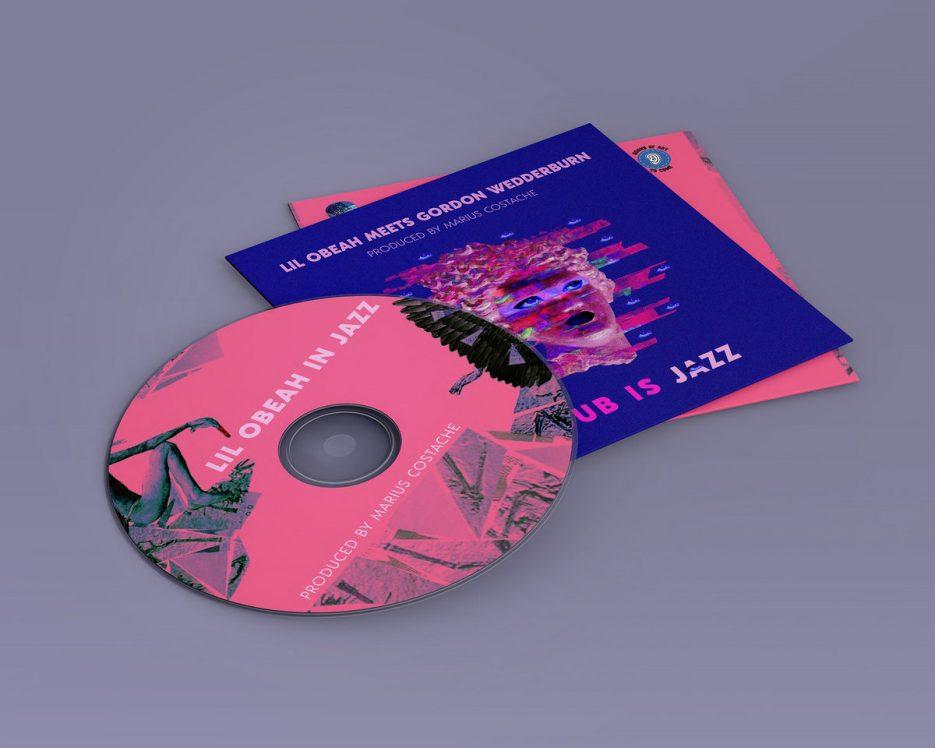 Collages by Cristiana Bucureci
All Lil Obeah vocals recorded by Marius Costache at Studio148
Special thanks to Nick Page Dubulah aka Dub Colossus
Special thanks to Tim Wheelan and Hamid Mantu de la Transglobal Underground
Special thanks to Rodion Ladislau Roșca aka Rodion G.A.
Mastered by Marius Costache at Studio148
Lil Obeah & Friends
Dub Is Jazz EP
Sound of Art to Come
Dub, Jazz
23082022
digital
Obeah, Marius Costache
Marius Costache
Marius Costache
Cristiana Bucureci
Cristiana Bucureci
Sound of Art to Come
Gordon Weddeburn, Isuru, Obeah