Everyday Is Halloween este evenimentul care te provoacă să pompezi sângele în vene și să îți pui corpul în mișcare. Duminică pe 30 octombrie la AM Social Space (C. Boșianu 21) poți experimenta Halloween-ul într-un mod alternativ cu Yoga pentru când te simți ca un zombi cu Roxana Bărbulescu, atelier de colaje spooky cu Cristiana Bucureci, lansare de album dub "Everyday Is Halloween" cu Obeah Bucureci și DJ set cu WUDOO.
https://www.facebook.com/events/1315317699008401
AM Social Space găzduiește pe 30 octombrie o zi de activități alternative de Halloween menite să readucă viața în zombi-ul din tine.
16:00 – 17:30 – Yoga cu Roxana
Deschizi ochii dimineața, îți întinzi corpul încordat și nu ești convins că e al tău. Oasele trosnesc, toți mușchii te țin. Sufletul parcă e amorțit iar mintea începe să se agite: oare așa se simte un Zombie? M-am trezit, sau e un vis de Halloween?
Dacă ăsta este scenariul tău, hai să trezești omul din tine: Yoga for When You Feel Like a Zombie!
Roxana este profesoară certificată Hatha Yoga (200 de ore), fondatoare și ghid al comunității @Peaceful.Minds.Tribe. Explorează alături de ea armonia dintre minte – trup – spirit!
https://www.instagram.com/peaceful.minds.tribe
Taxă de participare: 45 ron.  Înscrierile se fac la e-mail: hello@creionetica.ro.
18:00 – 20:00 – Atelier de colaje înfricoșătoare cu Cristiana Bucureci
Cristiana Bucureci vă invită să luați foarfeca în mână pentru a masacra pagini din reviste și a vă încerca curajul de a realiza câteva colage înfricoșătoare.
Se lasă cu Cut and paste, dar fără vărsare de sânge.
Cristiana a debutat în arta colajului în 2015 cu conceptul Loud Blood Youth, care a fost expus la Tel Aviv, la București (în cadrul Romanian Design Week), la Timișoara, Cluj și Iași. Lucrările ei sunt pașaportul într-o dimensiune retro-futuristă, fiind realizate folosind tehnica mixtă a colajelor digitale și analogice.
Seria de ateliere de colaj ReVederi se adresează tuturor celor interesați să exploreze stilul și tehnica artei.
O puteți urmări pe Instagram @cristiana_bucureci
Taxă de participare: 45 ron. Înscrierile se fac la e-mail: hello@creionetica.ro.
18:00 – 20:00 – Lil Obeah lansează albumul industrial dub Everyday Is Halloween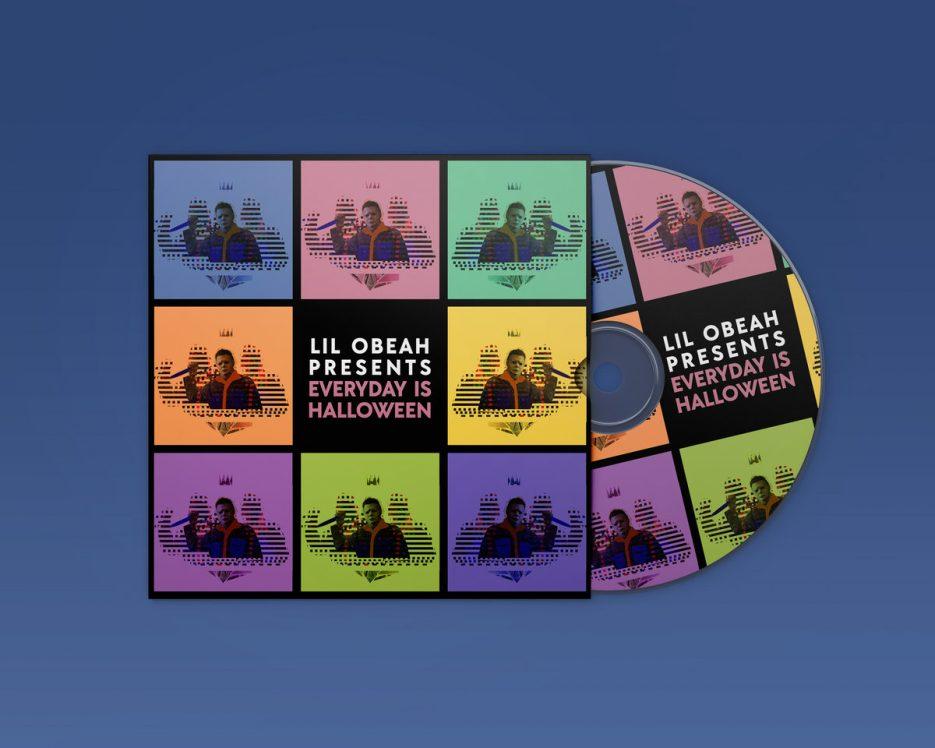 Everyday Is Halloween este albumul de dub industrial unde vânătorii de vampiri și copiii nopții se vor înfrunta pe ritmuri de hip-hop și reggae.
Bucureci face încălzirea cu niște discuri de vinil cu piese clasice de dub horror The Scientist Rids The World From The Evil Curse Of The Vampires, Horseman – Dawn Of The Dread și mai recentul Mato – Scary Dub.
Obeah Bucureci este artist muzical și curator, iar portofoliul său include proiecte precum Crowd Control, Black Rhino Music & Radio și A4Activism. Bucureci, fost colaborator la Radio Guerrilla, Electronic Beats by Telekom este absolvent de artă și design. Sound of Art to Come este o platformă transilvăneană în care sunt reuniți artiști dub, industrial, hip-hop, electronici și experimentali din întreaga lume. Din inima României, label-ul oferă o transmisie lunară de artă prin colaje, muzică și remixuri inspirate de intersecția dintre Pop Art, multiculturalism și coloane sonore de film horror.
https://soundofarttocome.bandcamp.com/
https://wormholeworld.bandcamp.com/album/lil-obeah-presents-everyday-is-halloween
Taxă de participare: intrare liberă.
20:00 – 22:00 – WUDOO – Mystic Dance DJ Set
Eliberează-te de spiritele rele cu un ritual de sunete care te va face să te miști fără griji.
Călătoria te va duce în lumea WUDOO, de la primele incantații ale triburilor, până la cele mai bizare frecvențe surprinse din spațiu.
Taxă de participare: intrare liberă.
Partenerul media oficial al evenimentului este Săfițicuminți, iar gazda evenimentului este AM Social Space.